Myungha Jang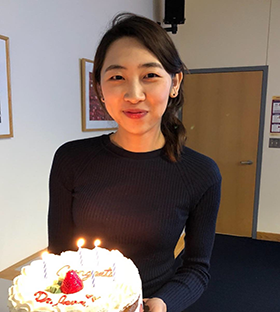 Ph.D., Research Scientist at Facebook Meta
Contact:
myungha@fb.com
Biography
I am a
Research Scientist
at
Facebook
Meta. Prior to joining Facebook, I earned my PhD in Computer Science, with a focus in Information Retrieval, from UMass Amherst working with
James Allan
in the
Center for Intelligent Information Retrieval (CIIR)
. During my PhD, I worked on detecting, modeling, and explaining controversy on the Web. Here is a copy of my
CV
and
Google Scholar
.
I occasionally write things in my Korean blog
So Dabang
. I'm also an asipiring
Youtuber
, though it's not always easy to find time to create new videos when I get busy with work.
How to pronounce my name:
You can think of it as pronouncing
[Mee-young-ha]
fast. Check out my
my tutorial video
.